Based in Warwickshire, 'Sweet and Scrumptious' provide Sweet and Savoury Carts, perfect for your special occasion.
Every cart is bespoke and created to match your colour scheme or theme with any decorations you desire.
We offer Candy Carts, Cheese Carts, Cheese Wedding Cakes, Combination Carts, Krispy Kreme Doughnut Carts, Millies Cookie Carts, Popcorn Carts, Ferrero Rocher Stands and Post box hire.
Click to find out more about our packages...
We are a friendly family business and our carts, are perfect for Weddings, Christenings, Naming Days, Baby Showers, Children's Birthday Parties, Engagements, Hen Parties, Bridal Showers, Anniversarys, Proms, Christmas Parties, Bar Mitzvahs, Graduations, Village Fetes, Charity/Corporate Events and more.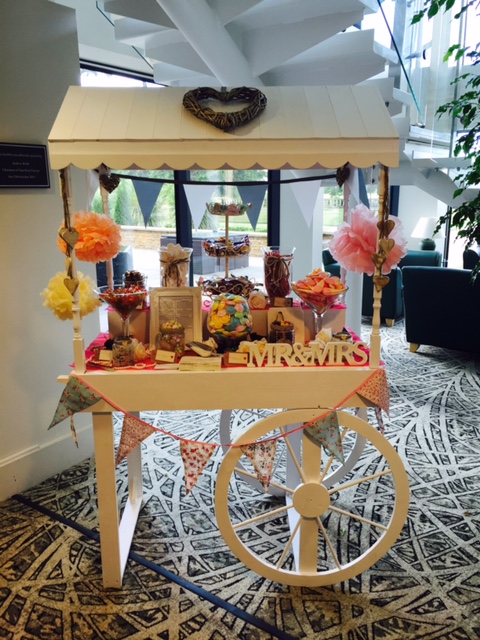 We work on a discount basis - the more suppliers you book under the Warwickshire WED umbrella the more discount you recieve: